Check out this outstanding new national beef educational center at the U of Missouri
By Jaime Pullman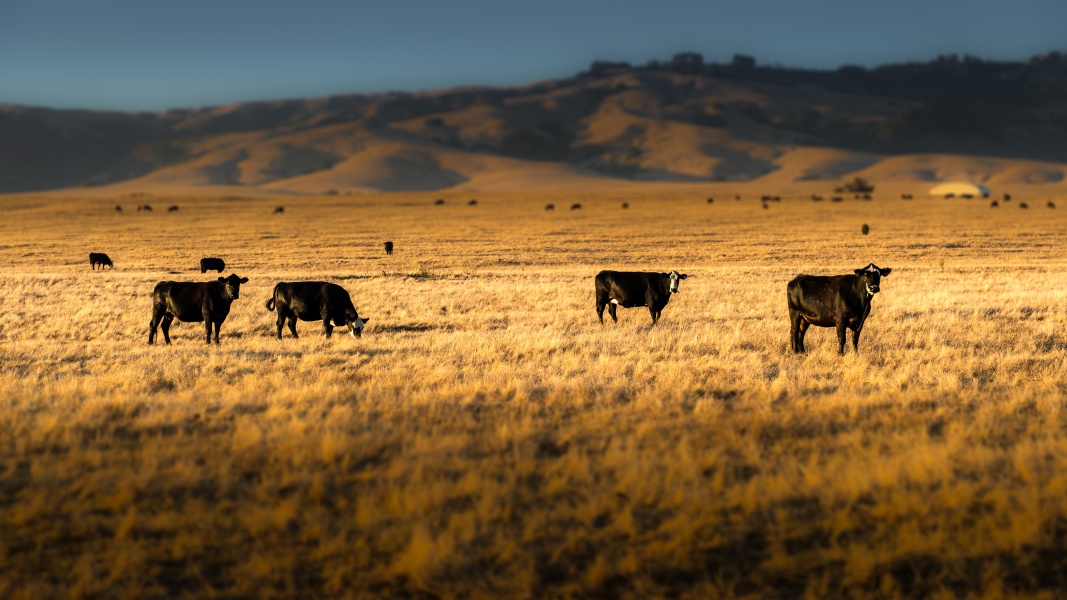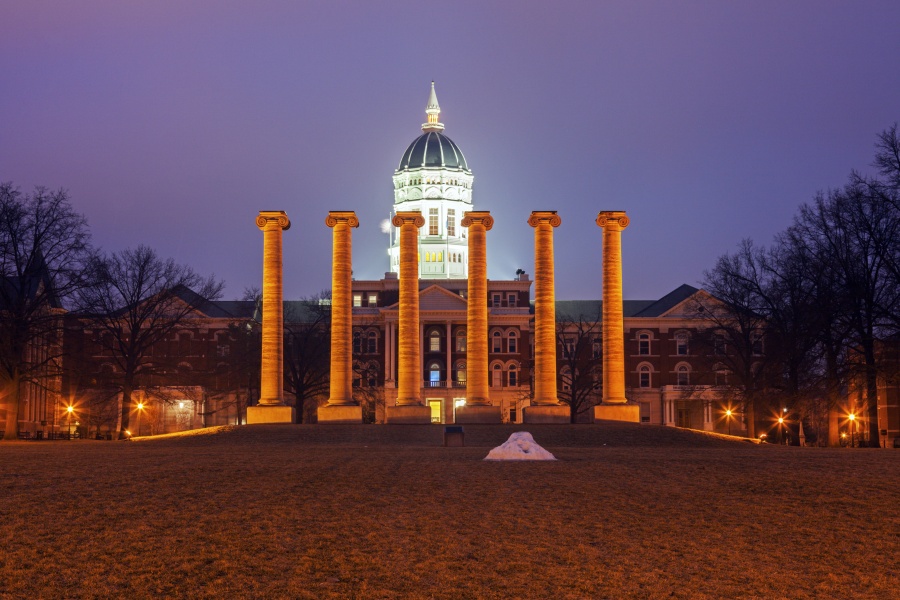 "I teach at vet workshops across the country and what we've seen is funding challenges that have extension programs struggling to keep the wheels on the bus. They're trying to maintain services with less funding and staff," says Dr. David Patterson, a state Beef Extension Specialist with the Department of Animal Sciences at University of Missouri.
According to Dr. Patterson, the beef industry is faced with several challenges. These include a general reluctance to adopt new technology, an aging producer population, rising input costs, declining markets, increasing global competition, and perceived lack of incentives. Technology is often of increasing complexity, which means fewer people understand it, thus leading to fewer people trusting it and an overall slowing of progress. Budget restrictions affect extension's ability to deal with this problem. There are a limited number of beef extension specialists across the country. Veterinarians might step in to the teaching role, but veterinary curricula are overwhelmingly large and often veterinarians don't have an opportunity to gain much actual hands on experience with these technologies while in school.
This is where the newly designated National Center for Applied Reproduction and Genomics (NCARG) in beef cattle comes in. The University of Missouri's Department of Agriculture received a grant earlier this year for cattle research and extension development from the United States Department of Agriculture's National Institute of Food and Agriculture. The three year $300,000 grant will help fund NCARG, an educational center where beef producers, veterinarians, and allied industry members can go, physically or online, and learn about reproductive and genomic technologies that will improve production. In addition, the grant funds research to examine the economics of application for these technologies.
"The University of Missouri, for the last 20 plus years has been running programs like Show-Me-Select™ in partnership with breed associations and allied industries, the vet school and extension. Because of those relationships, we are able to bring along a lot of different groups, relative to reproduction and genetic technology," Dr. Patterson explains. "We are fortunate to be funded by USDA competitive grants and be able to run these programs. As a result, more Missouri producers are exposed to these technologies and learn them on a first time basis compared to other states."
With about 2.2 million cows, Missouri ranks second in the country in total number of beef cows in production. Mizzou is uniquely prepared to host NCARG as a leader in the beef agriculture field and as the home to the F.B. Miller Internship in Bovine Reproductive Management, in addition to a dual DVM-MS program. In addition, the University of Missouri runs the Show-Me-Select™ program, which links regional extension livestock specialists and local veterinarians with Missouri farmers and was created to help enrolled producers improve heifer development, cow-herd management and to increase market opportunities. The program is intended to create reliable sources of quality replacement heifers with the adoption of management practices that increase reproductive efficiency.
The goal of NCARG is to use that same knowledge network and expand it further. The aim is to increase adoption of profitable reproductive and genomic technologies by beef producers through research and extension. The hope is, by setting up a national site for educational and extension programming, NCARG will help fill a hole in the transfer of knowledge between reproductive and genomic researchers and other branches of the beef industry.
"I was at a University of Georgia workshop and there were a lot of primarily dairy vets transitioning to beef because of the challenges and changes in the agricultural industry, farm closures, etc, and they really wanted to know how to go about doing that," shares Dr. Patterson. "That's really when the idea formed. And Mike Smith (fellow Mizzou professor of reproductive physiology) and myself thought there really needs to be a national center. The existing land grant model needs to change to support the current situation."
The reproductive management technologies NCARG will teach and research include fixed-time AI, split-time AI, sex-sorted semen, embryo transfer, and IVF, as well as genomic technologies that predict an animal's genetic merit at birth. The research portion of NCARG will examine the return-on-investment that beef producers get from using these technologies. Dr. Patterson says a portion of that will be based on existing research that has been done with the university experiment station herd and cooperative herds and part is simulated. The simulated portion applies to technology that has less data available in beef cattle, such as sexed semen.
Comparatively, there is less genetic and reproductive research done and data available that applies to beef cattle versus dairy cattle, because the beef industry tends to be slower to adopt these technologies. Dairy farms that apply AI, genomic testing of females, IVF, embryo transfer, and sexed semen see consistently higher average lifetime profit per cow than the breed average. Similar results are expected in beef operations.
"Producers need to be very thoughtful about what technology to adopt on their operations and give them time," says Dr. Patterson. "All of them are going to require obvious attention to detail in terms of realizing success. The fundamental part is how you market the cattle effectively. One of the pieces of NCARG is to show benefits of technology and capturing the added value. That is how we have seen success in our heifer program, Show-Me-Select™."
Learning about how to capture the added value from reproductive and genetic technologies will be among the courses and training offered at NCARG, as will numerous other educational modules, from heifer development and breeding management to estrus synchronization protocols to Mendelian inheritance. The goal is to develop curricula and training programs for veterinarians, vet students, animal science students, extension specialists, beef producers and allied industry members.
Currently, the team putting NCARG together is in the process of beginning research and curriculum development, as well as the development of a Graduate Certificate Program. The hope is for some courses to be available by year two, and for a physical location to be set out by year three, as well as to begin accepting students to the Graduate Certificate Program. Fund raising is ongoing.
The breadth of experience and knowledge available at Mizzou, as well as the existence of the Show-Me-Select™ program as a pattern, will make some of the curriculum and development easier, but overall NCARG is a huge undertaking.
"It is kind of a monster," says Dr. Patterson. "It's a lot. Everyone is really excited around here about it. We received letters of support, which you need for the grant process, from every major AI company, beef breed associations, veterinary associations, and allied industry. We've already had international interest. It's a really exciting place to be."
There is no question that it's a lot harder to learn to use technology when you've got no one around to ask for help. Shrinking extension budgets mean fewer specialists available to beef producers interested in implementing reproductive and genetic technologies.
"When we were writing the proposal, we could find only 12 positions like mine across the country and only 7 like (co-author beef extension geneticist) Jared Decker's, which really limits the technology flow," says Dr. Patterson.
Veterinarians will increasingly be asked to step in and fill the knowledge gap. But even a great vet can't be expected to know everything.
"The vet curriculum has changed so much over the years and vet students have so much more to learn in four years that they are really not able to get hands-on training, especially reproductive, let alone on the genetic side. Yet those apparent financial challenges, with the downsizing of extension staff, transfer of technology will really be charged to the vets."
That's where NCARG can help. Technology can be a challenge, but it also offers enormous benefits. Just remember how long it took you to take to the smart phone. Now you wonder how you'd live without it.
It's all happening at the University of Missouri (Mizzou) in beautiful Columbia, MO
The recently established National Center for Applied Reproduction and Genomics will help fill a gap in the transfer of knowledge between reproductive and genomic researchers and other branches of the beef industry thirsty for knowledge about beef cattle reproduction.