Current Issue Nov/Dec 2023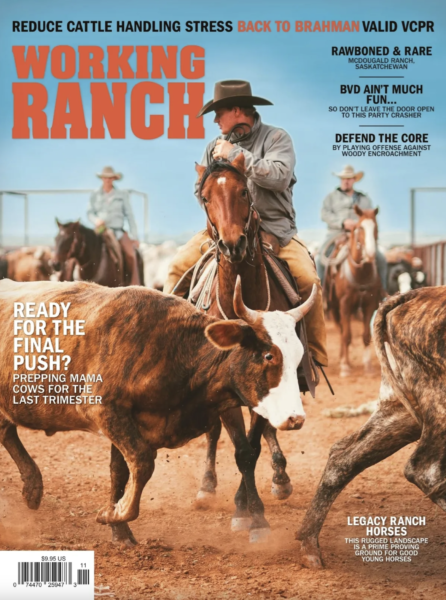 Working Ranch Magazine has been a reader favorite and a trusted source for all things Ranching since its inception in 2006.  There's no other magazine on the market today that reflects such an intimate understanding of the life of an American rancher.  We steer clear of politics, and instead focus on the business and management practices of ranching, showcasing the people who make it all happen.
The Working Ranch Radio Show is a weekly show focused on the livestock segment of the agricultural industry.  Join host and rancher, Justin Mills, as he goes in depth on a topic in each program that is relevant to the livelihood and sustainability of the beef production industry across the country.  Additionally, meteorologist Don Day will provide a look at the long-term weather outlook along with a unique twist of weather information useful to those in agriculture.  The Captn', Tim O'Byrne, publisher and editor of Working Ranch Magazine, will also offer his thoughts in a special segment entitled "Tim's 2 Cents". Listen on Rural Radio and channel 146 Sirius XM or download the show on apple podcast.