Howdy! We're glad you joined us.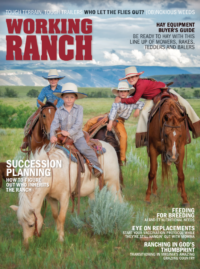 WR goes out to 62,140 of the nation's largest and most progressive beef cattle producers, including cow/calf, stockers, backgrounders, feeders and everyone in between.  Thick, glossy, and filled with the best photography from across North America, WR delivers.
Your Ranch. Your Magazine!
Working Ranch Magazine has been a reader favorite and a trusted source for all things Ranching since its inception in 2006.  There's no other magazine on the market today that reflects such an intimate understanding of the life of an American rancher.  We steer clear of politics, and instead focus on the business and management practices of ranching, showcasing the people who make it all happen.
Our six bi-monthly issues are written, edited, and photographed by cattle producers for cattle producers, giving it an authenticity that is unbiased and unrivaled.  From the educational and informative articles on cattle management to the western lifestyle family features, ranchers old and new will glean something from the pages of Working Ranch.
Go ahead and click through our latest digital issue in this link.  If you like what you see, click the Subscribe link below to pay only $24 for a yearly subscription.  You'll join the tens of thousands who look forward to getting each issue of Working Ranch. Here's what some of them are saying...
 "Because of the size of my operation, I get all the cattle magazines. But Working Ranch is the only one I read cover to cover."
"Ranchers have been waiting a long time to get a magazine like this." 
"Everyone in my household reads your magazine. And when we're finished reading it, the ranch hands ask to read it."
Drew is the founder and CEO of Working Ranch Magazine. He wasn't born into the cattle ranching community but as he likes to say, "I came just as quick as I could." Drew typically jumps into new initiatives that we roll out and then from time to time, picks up a screwdriver and tinkers a bit here and there. For the most part, Drew oversees our circulation. "We have a great team -- I think the best in the industry -- so my job is to keep out of their way!"
Drew and his wife Linda own a ranch in Idaho's Sawtooth Valley, just south of Stanley. He has launched 12 magazines over a 30 year career in industries as diverse as saltwater fishing to global trade. Drew has served as US Deputy Assistant Secretary of Commerce and has held three federal commissionerships by presidential appointment. "My next venture is to start a national real estate agency for our readers. I hope they never sell their ranch but if they do, I want them to get top dollar for their years of hard work and stewardship."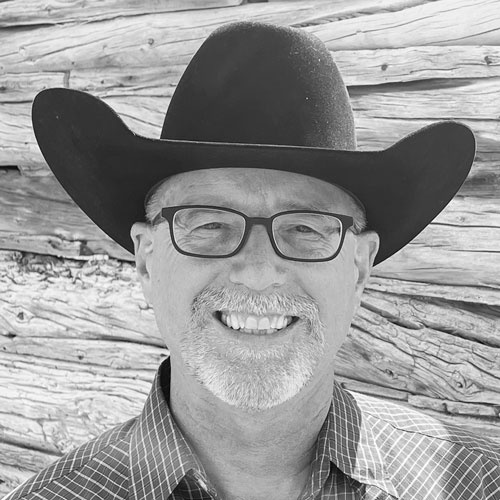 Tim has been with Working Ranch, under the tutelage of owner Drew Lawler, since the very first issue in 2006.  Prior to that he spent over 25 years working on large scale beef cattle operations (cow calf and feedyard) in British Columbia, Alberta and Nevada.  He wrote for Western Horseman and other magazines, as well as a couple of books, before coming onboard with WR.
702.566.1456
tim@workingranchmag.com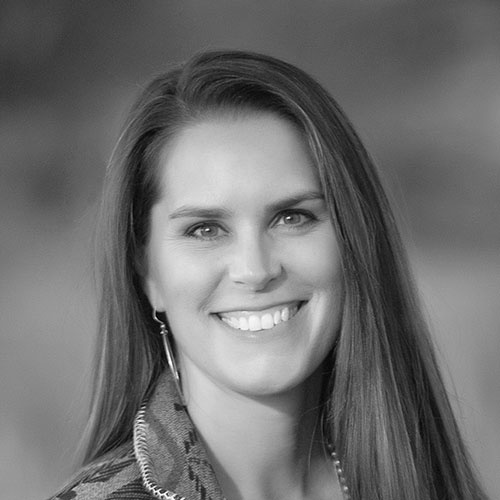 Annie grew up on a large commercial cow/calf operation in Southeastern Montana.  She attended Montana State University where she was on the 2003 MSU Livestock Judging team.  She received her BS degree in Agricultural Business, and began working for the American Simmental Association upon graduating.  She later served as National Sales Manager for their subsidiary publications, the Register and SimTalk.
In 2011, Annie began working as a Commercial Sales Representative for Working Ranch Magazine.  She couples her personal ranching experience with her professional sales acumen to assist her valued clients with their promotional efforts.
In addition to her role with WR, Annie, along with her husband Ty and 4-year old son Brooks, own and manage a 250 head cattle operation outside of Hysham, Montana.
 406.749.1611
annie@workingranchmag.com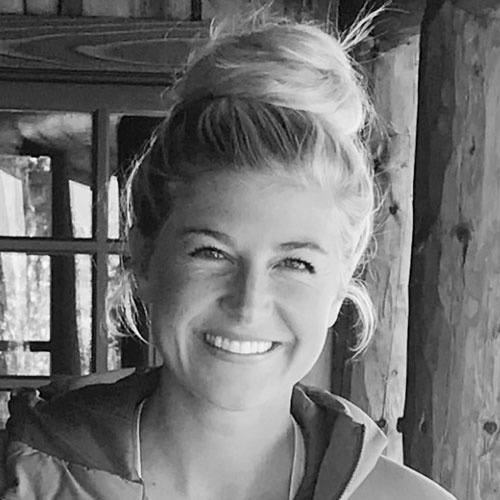 Katie has been with Working Ranch Magazine since 2015 and has contributed to many facets of the company over the last seven years. She has launched and managed many of the company's social media platforms, responsible for equine sales and now an ad rep for the producer section of the magazine. Katie attended Texas Christian University and is married to her husband Mike. They have a little girl and a baby on the way!
949-922-3417
katie@workingranchmag.com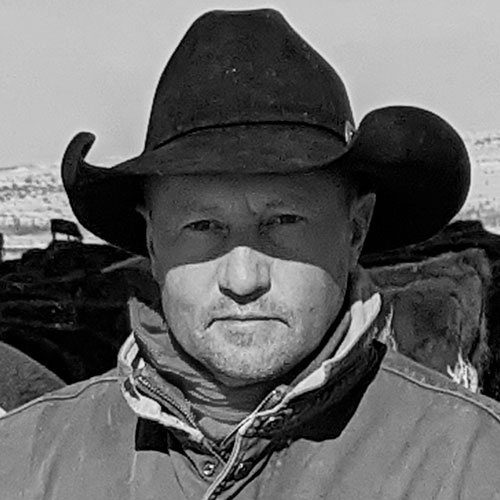 Justin Mills and his wife Myla own and operate X Ring Ranch, LLC near Upton, WY, located in the northeast corner of the state.  He was raised on a ranch near Devils Tower, Wyoming that included both cow/calf and farming enterprises. An alumni from the University of Wyoming with a degree in Agriculture Education. Justin has an extensive background in broadcasting on radio and television. He has worked for Northern AG Network and was also the General Manager and CEO of Northern International Livestock Exposition.
Justin and his wife along with their five children currently reside in Upton, WY operating the family ranch and produces the Working Ranch Radio Show.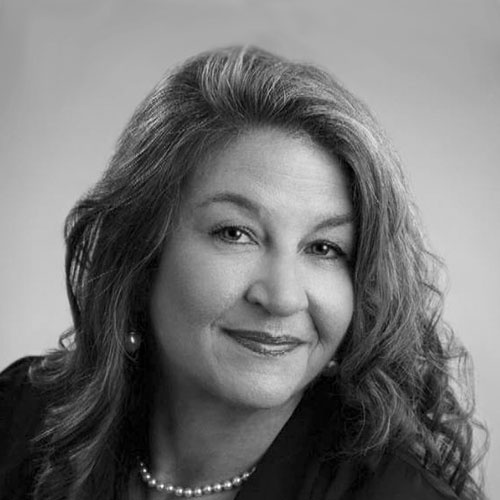 WR welcomed Gina Bryson in 2021 after seven years with The Cattleman magazine, serving the Texas and Southwest Cattle Raisers Association.  Gina was raised in Cleburne, Texas and graduated the Cleburne High School. She has 3 dogs and is currently living in Fort Worth, Texas.
817.614.383
gina@workingranchmag.com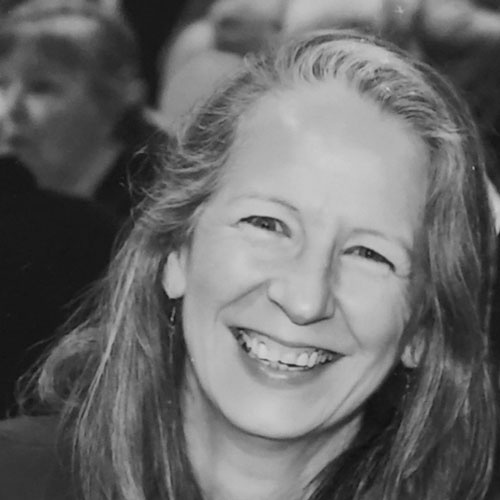 Marjorie was raised in Oregon's fertile Willamette Valley on a dairy goat farm running 100+ head and touting, for several years running, the Nation's #1 milk producer, along with 3 other does in the top 10. The farm produced milk for sale along with homemade yogurts, cheeses and soaps. Jams, jellies and sun-dried fruit leathers were made with fruit from the organic orchard.
Horseback riding was the standard mode of transportation on the farm and into the small town two miles away.
Very active in 4-H and FFA she held chapter offices throughout high school and raised Hereford and Jersey heifers for annual State fair auctions.
She attended Chemeketa Community College and Portland State University.
After getting married and her son went off to college she pursued a career in advertising sales, working for two B2B publications before joining Working Ranch for the Sept/Oct 2008 issue. She loves her job!
360.544.5758
marjorie@workingranchmag.com